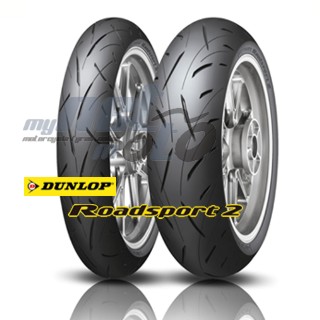 Dunlop Roadsport 2 is not available in Europe !!
Voit nyt ostaa / tilata DUNLOP ROADSPORT 2 -verkkoa fi.myNETmoto.com myymälästä. Tarjoushinnat ✓
Löydät myös runsaasti laaja-alaista kokemusta ✓ Arvostelut ✓ Arvostelut ✓ Mittarilukema ✓ Testaa ✓ tälle moottoripyörän renkaalle.
Tekniset tiedot

Merkki
DUNLOP
Profiili
ROADSPORT 2
Tyyppi
Sport /
Koko
eturenkaan: 120/60 ZR17, 120/70 ZR17
takarenkaan: 160/60 ZR17, 180/55 ZR17, 190/50 ZR17, 190/55 ZR17, 200/55 ZR17
ruho
Tubeless / Radial /
Speedindex
W
Loadindex
55, 58, 69, 73, 75, 78
Production Country
JP
SPORTMAX Roadsport 2 is based on the neutral handling of conventional products "SPORTMAX RoadSport", two-layer tread structure overlapping two types of compound up and down ("The performance of the COMPOUND-player") has been enhanced to improve life performance and grip performance.

Two types of surface layer compound with high grip performance and wear resistance performance and deep layer compound with increased heat generation function effectively, and it enhances life performance and grip performance and demonstrates stable grip performance until the end of tire wear.
In addition, new profiles and patterns utilizing DUNLOP'S unique "Chamber last tuning Technology" have enabled stable handling performance.
10.02.2020
Dunlop Roadsport 2 new 2019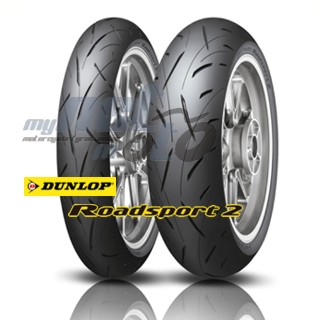 ---
10.11.2017
DUNLOP ROADSPORT 2 OE motorcycle tyre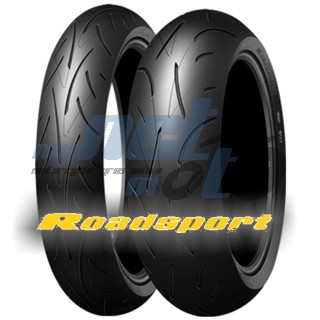 ---
Hinta:
112.90 €
(sis. ALV ilman. laivaus)
Hinta:
112.90 €
(sis. ALV ilman. laivaus)
Hinta:
129.90 €
(sis. ALV ilman. laivaus)
Hinta:
136.90 €
(sis. ALV ilman. laivaus)
Hinta:
159.90 €
(sis. ALV ilman. laivaus)
Hinta:
145.91 €
(sis. ALV ilman. laivaus)
Hinta:
166.60 €
(sis. ALV ilman. laivaus)