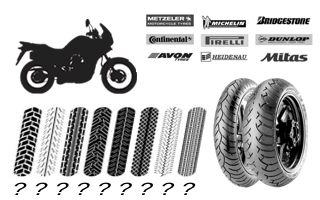 Tiedot Tämä sivu on tarkoitettu tiedoksi vain. Olet täysin Vastuuvapaus myNETmoto siitä mitään vastuuta suhteessa, tai seurauksena, vaateet itsenne ja / tai kolmannen osapuolen mahdollisista vahingoista jälkeen asentaminen renkaita ei sallita.
CONTINENTAL CONTI GO!


The new ContiGo is designed to the same exacting standards as Continental's range of tyres for larger capacity machines, providing the discerning commuter with the same ride quality, stability and confidence. The ContiGo is designed to give [...]
(sis. ALV ilman. laivaus)
CONTINENTAL CONTI GO!


The new ContiGo is designed to the same exacting standards as Continental's range of tyres for larger capacity machines, providing the discerning commuter with the same ride quality, stability and confidence. The ContiGo is designed to give [...]
(sis. ALV ilman. laivaus)